YWP SURVEY!!
​
The Young Water Professionals National Committee would like to invite all YWPs and stakeholders to partake in this survey which we hope will allow YWP to better support and empower young professionals in the water space.
Your participation is strictly voluntary and answers will be confidential, anonymous and will only be used in aggregates.
Please only participate if you are active in the water sector (work/study/volunteer/etc. all count), and are familiar with the water sector and its policies in South Africa.

​To participate click here
For more information contact Ms Nora: norahankelouw@gmail.com
Achieving distinction by connecting all young water professionals striving for personal and professional evolution
The Young Water Professionals programme offers practical and effective ways for those interested in a water sector career to follow their interests and gain experience.

Our programme presents opportunities for career development at workshops, technical events, and online initiatives. These activities help you to develop your skills and expand your network of colleagues and associates. We provide opportunities for young professionals to network in social and professional environments. Participants can present their work in a peer to peer learning environment at conferences and forums and can take advantage of a suit of initiatives that support the development of the future workforce in the water sector. Our newsletters will keep you connected with your community. Check out our

latest newsflash

and subscribe!
---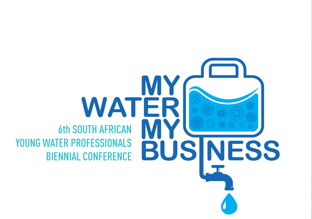 The conference theme
My Water My Business
provides a platform for disruptive and forward-thinking discussions on the current water situation in South Africa. We all have a role to play in water management, especially in areas where water is a scarce resource.
Hope to see you there!!
Please follow us on Facebook: YWP ZA, Twitter: @YWPZA and Instagram: ywpza_conf_2019
.
---
---
---