Achieving distinction by connecting all young water professionals striving for personal and professional evolution
The Young Water Professionals programme offers practical and effective ways for those interested in a water sector career to follow their interests and gain experience.

Our programme presents opportunities for career development at workshops, technical events, and online initiatives. These activities help you to develop your skills and expand your network of colleagues and associates. We provide opportunities for young professionals to network in social and professional environments. Participants can present their work in a peer to peer learning environment at conferences and forums and can take advantage of a suit of initiatives that support the development of the future workforce in the water sector. Our newsletters will keep you connected with your community. Check out our

latest newsflash

and subscribe!
YWP-ZA National Committee Strategic Planning Session
​The YWP-ZA National Committee met at the WISA offices in Midrand from the 17-18 September 2016 to volunteer their time for the annual Strategic Planning weekend. The office bearers and the provincial chairs were all present to discuss the strategic goals and objectives of the Young Water Professionals programme to make sure that the events planned meet the objectives and the programme remains relevant to young water professionals. Lester Goldman, representing WISA, and Kirsten de Vette, representing IWA, presented during the course of the weekend. Some passionate and lively debate took place around the goals and objectives of YWP-ZA and how best to achieve impact as a volunteer organisation. The provincial chairs were honest in their challenges that they face in trying to secure sponsorship for events and to make sure that YWPs support and attend the events which are organised. YWP-ZA would like to extend our gratitude to our sponsors, both financial and in kind sponsorship, who support our events and to the young, and not so young, water professionals who attend the events we organise and make sure that YWP-ZA continues to fulfil our mandate and achieve distinction (excellence and greatness) by connecting (linking and trans-disciplinary networking) all YWPs striving for personal and professional evolution (growth).

Meet the National Committee

here
IMVELISI: Developing Enviropreneurs
Apply
here
for the next workshop!
Message from the Chair - Nora Hanke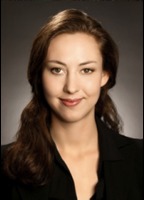 May 2016 – Welcome to the 2016-2018 YWP-ZA Committee!
Warmest greetings to our YWP network,
As the new and incumbent national South African Young Water Professionals (YWP-ZA) Chairperson,
​I would like to take a moment to answer some of the most pressing question you might have.
​To read the rest of the message click
HERE
---

Open letter to the water community on JOBS - now published
UN-Water has declared the

2016 World Water Day

under the theme 'Water and Jobs', coordinated by the

International Labour Organisation

. This issue is extremely important, and indeed central, to us as individuals, youth organisations, networks, and those working with youth in the water sector around the world.

The World Water Day theme will guide many of the discussions within the water sector over the next year. We invited you to contribute to this open letter to the water community to:​

identify the challenges we pose to ourselves and the water sector at large over the next year,
start a discussion with all concerned groups,
create opportunities for the young people we represent, and
shape discussions and agendas from the bottom up.

The open letter was published in Water & Sanitation.

Read it HERE!

You may continue to contribute to this ongoing initiative by

Clicking HERE!
4th YWP-ZA & 1st African YWP Conference: 16-18 November
Following three very successful conferences in 2010, 2011 and 2013 the 4th YWP-ZA Biennial Conference joined with the 1st African YWP conference, taking place at the CSIR International Convention Centre in Pretoria, South Africa.
The conference theme was:
STOP TALKING, START DOING!
This theme challenged us all to bring our skills and knowledge to the water sector 'work bench' in order to implement practical and relevant solutions to shared challenges. It also reminds us all that we need to work together across disciplines, professions, academia and practice to come up with innovative solutions that solve problems and address skills gaps that water and sanitation sectors face all over Africa.
The Imvelisi: Creating Enviropreneurs Bootcamp - a Great Success!
2015 saw history in the making! The Imvelisi: Creating Enviropreneurs Bootcamp selected 17 passionate, inspiring young people to participate in the July 2015 inaugural training programme in Pretoria.

Imvelisi has a particular focus on upskilling hand-picked participants in terms of the early ideation stages of business development; an appreciation of entrepreneurship as a possible career path; exploring the alignment of their ideas to national and local priorities; learning how to assess market potential; understanding the funding and partnership landscape; networking with entrepreneurs in this space; and developing pitching and presentation skills through a simulated "Dragons Den". Learn more about the programme

here

.

Follow the Environpreneur's progress on twitter:

#Imvelisi @YWPZA

and

@GreenMatterZA

. Also

Like

the

YWP-ZA

and

GreenMatter

Facebook pages for more updates and pictures!