REGISTRATION IS STILL OPEN!!!
​The Water Institute of Southern Africa's (WISA) Young Water Professionals (YWP) Empowerment Platform invites all young water professionals to its 6th Biennial Conference to be held for the very first time in Durban, KwaZulu-Natal. Please do join us in KZN as we discuss and reflect on how far we have come in addressing the issue of water insecurity in our country. For more information,
CLICK HERE
Achieving distinction by connecting all young water professionals striving for personal and professional evolution
The Young Water Professionals programme offers practical and effective ways for those interested in a water sector career to follow their interests and gain experience.

Our programme presents opportunities for career development at workshops, technical events, and online initiatives. These activities help you to develop your skills and expand your network of colleagues and associates. We provide opportunities for young professionals to network in social and professional environments. Participants can present their work in a peer to peer learning environment at conferences and forums and can take advantage of a suit of initiatives that support the development of the future workforce in the water sector. Our newsletters will keep you connected with your community. Check out our

latest newsflash

and subscribe!
---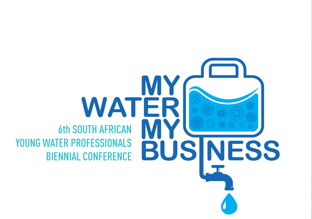 The conference theme
My Water My Business
provides a platform for disruptive and forward-thinking discussions on the current water situation in South Africa. We all have a role to play in water management, especially in areas where water is a scarce resource.
Hope to see you there!!
Please follow us on Facebook: YWP ZA, Twitter: @YWPZA and Instagram: ywpza_conf_2019
.
---
---
---